Bus and Coach Services From Dunedin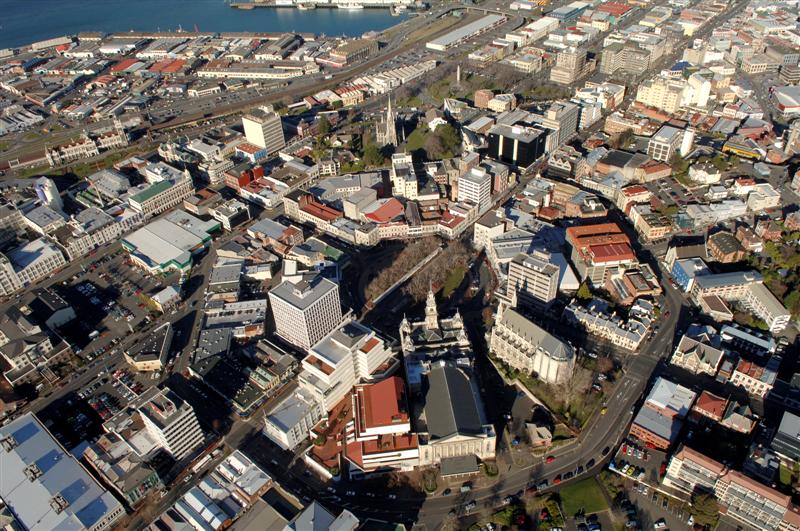 Dunedin is the second-largest city in the South Island of New Zealand, and the principal city of the region of Otago. It is New Zealand's fifth largest city in population, the largest in size of council boundary area and the hub of the sixth-largest urban area.

For historical and cultural reasons and its location, Dunedin is considered one of the country's four main centres, although Hamilton has overtaken it in urban-area population and Tauranga has a slightly larger urban-area population.
The city stands on the hills and valleys surrounding the head of Octagon Harbour. The harbour and hills are the remnants of an extinct volcano.
As an university city of Scottish heritage, Dunedin, being New Zealand's oldest city, possesses a unique combination of cultural riches, fine architecture, and world-famous wildlife reserves on the Otago Peninsula.

Dunedin is the main centre of Otago, a region recognised for its spectacular scenery. The sheer physical beauty of Dunedin, dramatic bush-covered hills and valleys at the head of a long natural harbour, attracted Maori settlers to the site over four centuries ago.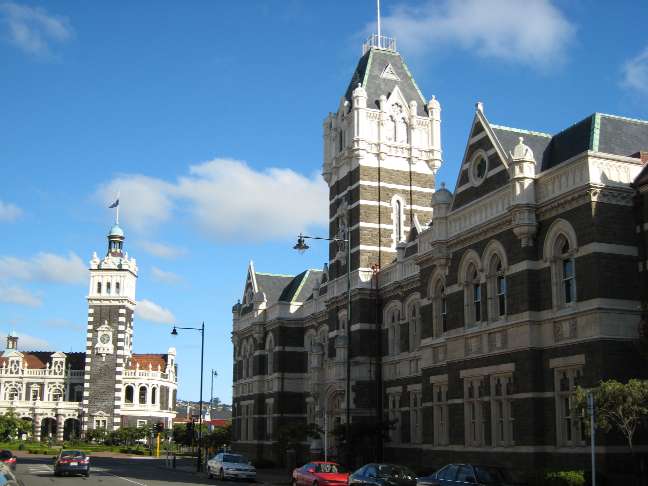 From small settlement beginnings, Dunedin has became the centre for the nation's wealth. Soaring cathedral spires, a magnificent Flemish-style railway station, fine banks and office blocks, a nineteenth-century castle, old university buildings and a neo-gothic convent are among the city's architectural treasures.

Dunedin has flourishing niche industries including engineering, software engineering, bio-technology and fashion. Port Chalmers on the Otago Harbour provides Dunedin with deep-water port facilities.

Dunedin is also notable now as a centre for eco-tourism. Uniquely, the world's only mainland Royal Albatross colony and several penguin and seal colonies lie within the city boundaries on Otago Peninsula.

There is thriving tertiary student population has led to a vibrant youth culture (so named 'Scarfies'), consisting of the Dunedin's unique music scene, and more recently a burgeoning boutique fashion industry. A strong visual arts community also lives in Dunedin and its environs, notably in Port Chalmers and the other settlements which dot the coast of the Otago Harbour.

Travelling from Dunedin is in modern buses and coaches with InterCity Coachlines operating a fleet of eco-friendly air conditioned buses with reclining seats and foot rests.

Great Sights operates premier sightseeing touring services from Queenstown, using a fleet of modern eco-friendly air conditioned coaches featuring reclining seats with foot and head rests, onboard toilet/washroom facilities and guided commentary.

InterCity Coachlines Starlighter overnight coach services between Wellington, Palmerston North, Taupo, Rotorua, Hamilton and Auckland or vice versa, connects at Wellington with Cook Strait ferry services from Picton to Wellington that operate between the South and North Islands.

The Starlighter service features reclining seats with foot and head rests, individual reading lights and air conditioning controls, onboard toilet/washroom facility and makes two refreshment/comfort stops on route.

If you want to explore and see New Zealand's unique scenic beauty from Dunedin, there are a range of flexible 'Book As You Go' bus, scenic coach, ferry travel and sightseeing passes giving you value for money travel.

Your 'Book As You Go' flexible bus, scenic coach and ferry pass, allows you to travel through out New Zealand on New Zealand's largest regional and national bus, coach, scenic coach, ferry and sightseeing network, that includes Cook Strait ferry sailings between the North and South Islands, sightseeing tours - like dolphin watching cruises in the Bay of Islands and lots more.

Travel is discounted, so you will be saving money, as you travel plus it gives you total freedom to alter your plans whenever you want.

Set your own itinerary and travel when you want, as your 'Book As You Go' flexible bus, scenic coach and ferry pass is valid for 12 months so you can stay a while and leave when you please.