Bus and Coach Services From Gisborne

Explore New Zealand's North Island with its unique 7 unique geographical regions and diverse natural beauty, from soaring mountain peaks, fiords, lakes, rivers, native rugged bush, the majestic volcanoes of the North Island's central plateau to the central North Island skifields of Whakapapa and Turoa by bus and coach from Gisborne.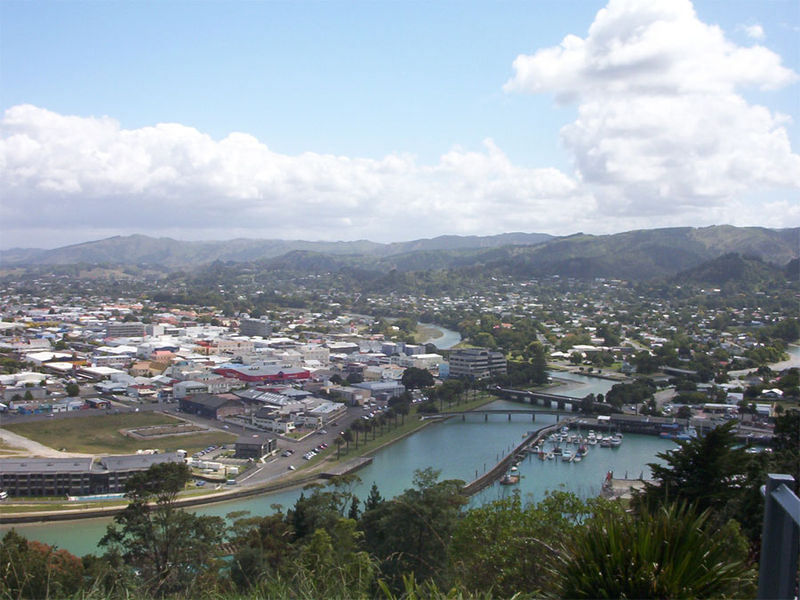 Gisborne (Pop: 35,400) (Māori: Tūranga-nui-a-Kiwa, "The place where 'Kiwa' - of the Tākitimu waka - stood") is the name of the largest settlement within the Gisborne Region located on north eastern of New Zealand's North Island.

The Gisborne region is located in the north eastern corner of the North Island and is also referred to as the East Cape or East Coast or Eastland region. It is a sparsely inhabited and isolated region, with small settlements mainly clinging to small bays along the eastern shore including Tokomaru Bay and Tolaga Bay.

Located 233 kms north of Napier, Gisborne is a sunny prosperous river port city where the Waimata and Taruheru rivers adjoin the city, giving it a pleasant aspect.
Inland from Gisborne, the land is rough, predominantly forested, hill country. Te Urewera National Park is located in the west of the region, and the Kaingaroa Forest is located further west of that. A spine of rough ridges dominates the centre of the region, culminating in the impressive bulk of the 1620 metre Mount Hikurangi in the region's northeast.

This mountain is the fifth highest mountain in the North Island, and the highest that is not a volcano. Regarded as sacred by the Māori, there is some justification to the claims that this is the first mountain to see the sun in summer. Surrounded by rich flat lands and mountains, Gisborne is the closet to the international Dateline and sees the sunrise before any other city in the world.

Gisborne city maintains a rural charm and is a popular holiday spot. Local industries include agriculture, horticulture, farming and forestry. Wine production is also valuable to the local economy. It is sometimes known as the City of Rivers as the centre of the city is the convergence of three different rivers.
Eastland was the first land sight seeing by Captain Cook and also early Maori and European history. Eastland is part of the Pacific Coast Highway.

Travelling from Gisborne is in modern buses and coaches with InterCity Coachlines, operating a fleet of eco-friendly air conditioned buses with reclining seats and foot rests. Great Sights and Newmans Coachlines operate premier services using a fleet of modern eco-friendly air conditioned coaches featuring reclining seats with foot and head rests and onboard toilet/washroom facilities.

If you want to explore and see New Zealand's unique scenic beauty from Gisborne, there are a range of flexible 'Book As You Go' bus, scenic coach, ferry travel and sightseeing passes giving you value for money travel.

Your 'Book As You Go' flexible bus, scenic coach and ferry pass, allows you to travel through out New Zealand on New Zealand's largest regional and national bus, coach, scenic coach, ferry and sightseeing network, that includes Cook Strait ferry sailings between the North and South Islands, sightseeing tours - like dolphin watching cruises in the Bay of Islands and lots more. Travel is discounted, so you will be saving money, as you travel plus it gives you total freedom to alter your plans whenever you want.

Set your own itinerary and travel when you want, as your 'Book As You Go' flexible bus, scenic coach and ferry pass is valid for 12 months so you can stay a while and leave when you please.