Bus and Coach Travel Services From New Plymouth

Explore New Zealand's North Island with its unique 7 unique geographical regions and diverse natural beauty, from soaring mountain peaks, fiords, lakes, rivers, native rugged bush, the majestic volcanoes of the North Island's central plateau to the central North Island skifields of Whakapapa and Turoa by bus and coach from New Plymouth.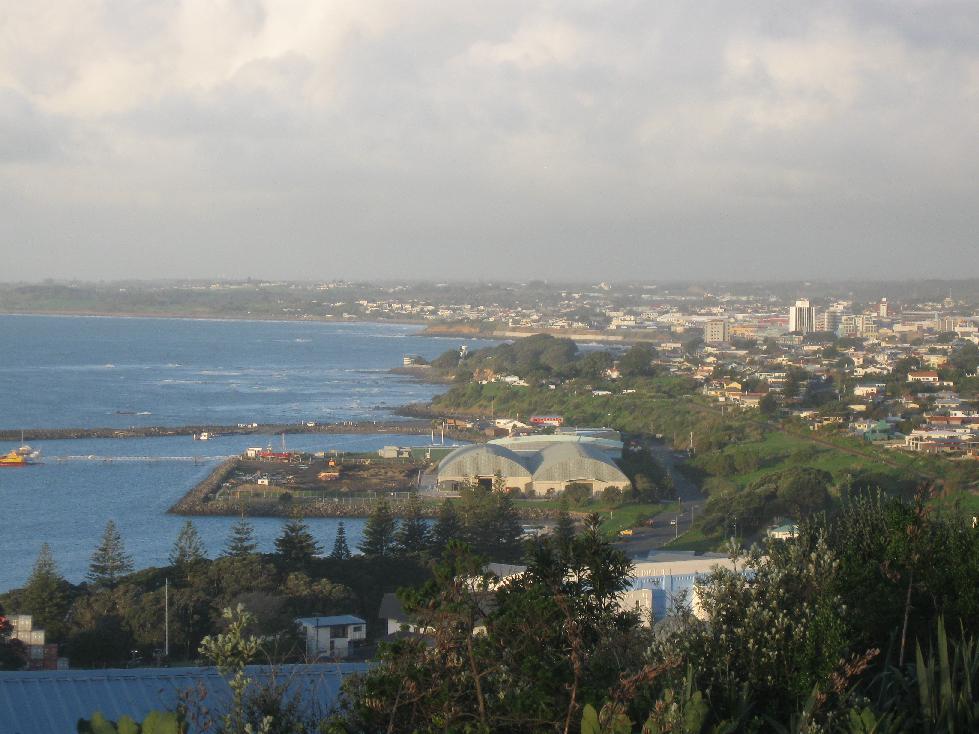 New Plymouth city is located 242 kms southwest of Hamilton and 234kms northwest of Palmerston North and is the main commercial centre for the Taranaki region and the base for the off shore oil production and petrochemical industry.

New Plymouth District has a reputation as an events centre, with major festivals (the annual TSB Bank Festival of Lights, Taranaki Rhododendron and Garden Festival, WOMAD and the G-TARanaki International Guitar Festival, and the biennial Taranaki Arts Festival), sports fixtures (including international rugby, cricket and tennis matches, and the annual ITU World Cup Triathlon) and concerts (from Sir Elton John and Michael Crawford to R.E.M and Stevie Nicks).
With its rich volcanic soil, the city is well known for its gardens. Chief among them are the 52ha Pukekura Park in the centre of the city (named a Garden of National Significance), and Pukeiti, a rhododendron garden of international significance high on the Pouakai Range.

The Park is also the home of the TSB Bank Festival of Lights, which runs for free every year from mid-December to early February. It has daytime and night time programmes of events for people of all ages, and the festival itself transforms the park into an illuminated wonderland every evening.
30 Minute drive from New Plymouth, is Mount Taranaki/Egmont providing recreation opportunities, from skiing and snowboarding to rock climbing and alpine walks. New Plymouth and the surrounding coast is known as 'big wave territory' with some of the country's best surfing spots found off this coastline.

Travelling from New Plymouth is in modern buses and coaches with InterCity Coachlines operating a fleet of eco-friendly air conditioned buses with reclining seats and foot rests. Great Sights and Newmans Coachlines operate premier services using a fleet of modern eco-friendly air conditioned coaches featuring reclining seats with foot and head rests and onboard toilet/washroom facilities.

If you want to explore and see New Zealand's unique scenic beauty from New Plymouth, there are a range of flexible 'Book As You Go' bus, scenic coach, ferry travel and sightseeing passes giving you value for money travel.

Your 'Book As You Go' flexible bus, scenic coach and ferry pass, allows you to travel through out New Zealand on New Zealand's largest regional and national bus, coach, scenic coach, ferry and sightseeing network, that includes Cook Strait ferry sailings between the North and South Islands, sightseeing tours - like dolphin watching cruises in the Bay of Islands and lots more. Travel is discounted, so you will be saving money, as you travel plus it gives you total freedom to alter your plans whenever you want.

Set your own itinerary and travel when you want, as your 'Book As You Go' flexible bus, scenic coach and ferry pass is valid for 12 months so you can stay a while and leave when you please.