Bus and Coach Services From Ohakune

Explore New Zealand's North Island with its unique 7 unique geographical regions and diverse natural beauty, from soaring mountain peaks, fiords, lakes, rivers, native rugged bush, the majestic volcanoes of the North Island's central plateau to the central North Island skifields of Whakapapa and Turoa by bus and coach from Ohakune.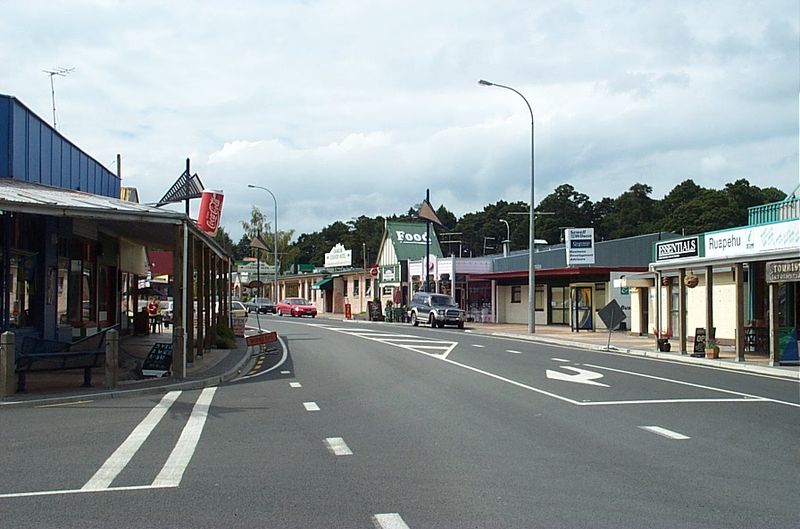 Ohakune (Pop: 1100) is a town in the North Island of New Zealand. It is located at the southern end of the Tongariro Ohakune, close to the south western slopes of the active volcano Mount Ruapehu.

Located 125kms southwest of Taupo and 100kms northeast from Wanganui, Ohakune is the gateway to the Ruapehu skifields and the southern end of Tongariro Ohakune.

Formally a railway and timber town, Ohakune is the centre is for a wide range of activities ranging from 4WD, trekking, mountain biking, horse riding, trout fishing, historical finds to name a few of the many activities that are available from Ohakune.

Being a ski base for Turoa Skifield, Ohakune is the hosts of 'The Ohakune Mountain' Mardi Gras is also a major event held each year. It is one of the premier ski parties of the season and is a celebration of winter and the ski season. Ohakune comes alive with this street party as musicians, stalls and rides are set up for the flood of people.

It has been running for several years and has had numbers steadily increase, with 2010's event featuring major New Zealand musicians such as band Midnight Youth and DJ General Lee. Ohakune is an essential part of Fallout Festival an annual event that focuses on bringing creative elements into the community to celebrate the snow season.

Travelling from Ohakune is in modern buses and coaches with InterCity Coachlines operating a fleet of eco-friendly air conditioned buses with reclining seats and foot rests. Great Sights and Newmans Coachlines operate premier services using a fleet of modern eco-friendly air conditioned coaches featuring reclining seats with foot and head rests and onboard toilet/washroom facilities.

If you want to explore and see New Zealand's unique scenic beauty from Ohakune, there is a range of 'Book As You Go' flexi bus and ferry passes giving you value for money travel.