Bus and Coach Services From Wellington

Explore New Zealand's North Island with its unique 7 unique geographical regions and diverse natural beauty, from soaring mountain peaks, fiords, lakes, rivers, native rugged bush, the majestic volcanoes of the North Island's central plateau to the central North Island skifields of Whakapapa and Turoa by bus and coach from Wellington.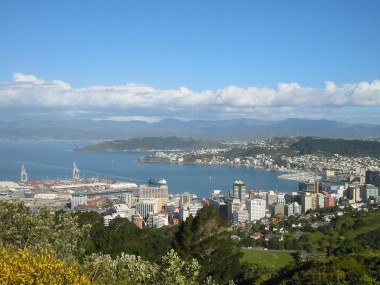 Wellington is the capital city and third most populous urban area of New Zealand. The urban area is situated on the south western tip of the country's North Island and lies between Cook Strait and the Rimutaka Range.

Surrounded by steep hills giving views of a spectacular harbour, a rugged coastline combined with the often rough waters of the Cook Strait and variable winds interrupted by brilliant, beautiful calm days, the Wellington region forms the setting for New Zealand's cosmopolitan capital city, the geographical, cultural and political centre of New Zealand.

Being the 'coolest little capital in the world', Wellington combines big city sophistication with small-town charm. As a compact city centre, means Wellington bars, restaurants and events are all within walking distance.

Jam-packed with national treasures, artistic flair, gastronomic delights, shopping sensations and scenic beauty. Due to the surrounding hills and the harbour, Wellington central business district is compact, where all major attractions, bars and restaurants are within walking distance with each other.
The city boasts many fine museums, libraries, art galleries, and theatres, and parks in a greenbelt around the central city, as well as dining, shopping and entertainment and nightlife in the Courtenay Place area. New Zealand's only working cable car provides panoramic views. Discover the nation's identity in the Capital, where heritage treasures like Parliament Buildings, the National Archives and Te Papa offer you a unique insight into the stories of our country or experience heritage of a more natural kind throughout a region blessed with an astonishing variety of natural wonders.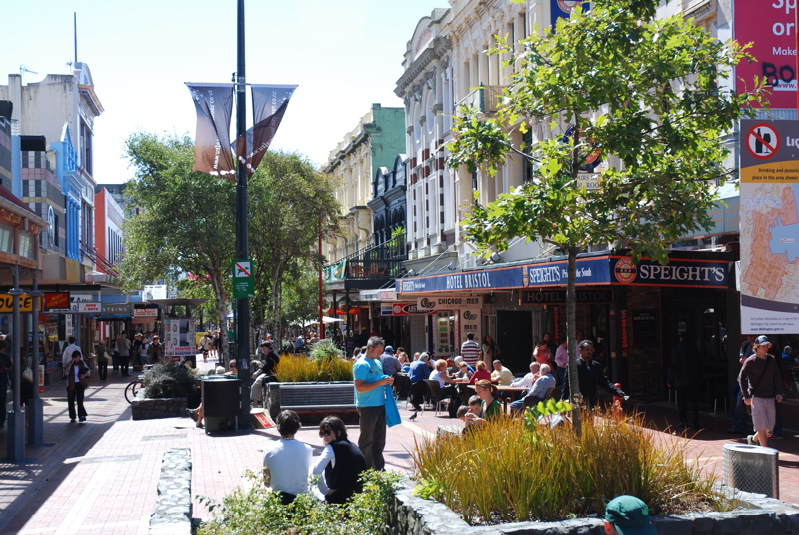 Wellington has become home to a range of high-profile events and cultural celebrations, including the biennial New Zealand International Arts Festival, biennial Wellington Jazz Festival, biennial Capital E National Arts Festival for Children and major events such as World of Wearable Art, Cuba Street Carnival, New Zealand Fringe Festival, New Zealand International Comedy Festival, Beervana Craft Beer Expo and Summer City.

Wellington is home to Te Papa (the Museum of New Zealand), the Museum of Wellington City & Sea, the Katherine Mansfield Birthplace Museum, Colonial Cottage, the New Zealand Cricket Museum, the Cable Car Museum, Old Saint Paul's, and the Wellington Law school (largest wooden building in the southern hemisphere) and the Wellington City Art Gallery.

Wellington is also known as 'Wellywood'. The name - a conflation of Wellington and Hollywood - a reference to the film production business established in the city by The Lord of the Rings film trilogy and King Kong director Peter Jackson, who's business operates a number of film-related facilities in the Wellington suburb of Miramar.

Wellington is the crafted beer capital of New Zealand and home of the annual Beervana crafted beer festival. The city has many crafted beer breweries and bars in the city, that offer a wide selections of local and imported crafted beers.

Travelling from Wellington is on modern eco-friendly air conditioned InterCity Coachlines buses and coaches that feature reclining seats with foot and foot rests.

InterCity Coachlines operates the Starlighter overnight bus services between Wellington, Palmerston North, Taupo, Rotorua, Hamilton and Auckland, connecting with the Cook Strait ferry services to and from Wellington in the North Island to Picton in the South Island. The Starlighter overnight service features reclining seats with foot and head rests, individual reading lights and air conditioning controls, onboard toilet/washroom facility and makes two refreshment/comfort stops on route.

There is combined bus and ferry travel allowing you to make one reservation, pay one fare and travel on one ticket, from Wellington to Nelson, Blenheim, Kaikoura and Christchurch.

If you want to explore and see New Zealand's unique scenic beauty from Wellington, there are a range of flexible 'Book As You Go' bus, scenic coach, ferry travel and sightseeing passes giving you value for money travel.

Your 'Book As You Go' flexible bus, scenic coach and ferry pass, allows you to travel through out New Zealand on New Zealand's largest regional and national bus, coach, scenic coach, ferry and sightseeing network, that includes Cook Strait ferry sailings between the North and South Islands, sightseeing tours - like dolphin watching cruises in the Bay of Islands and lots more. Travel is discounted, so you will be saving money, as you travel plus it gives you total freedom to alter your plans whenever you want.

Set your own itinerary and travel when you want, as your 'Book As You Go' flexible bus, scenic coach and ferry pass is valid for 12 months so you can stay a while and leave when you please.