Bus and Coach Services From Nelson

Explore New Zealand's South Island with its unique 8 unique geographical regions and diverse natural beauty, from soaring mountain peaks of the Southern Alps, fiords, glaciers, lakes, rivers, native alpine bush landscapes of national parks and the southern skifields by bus and coach from Nelson.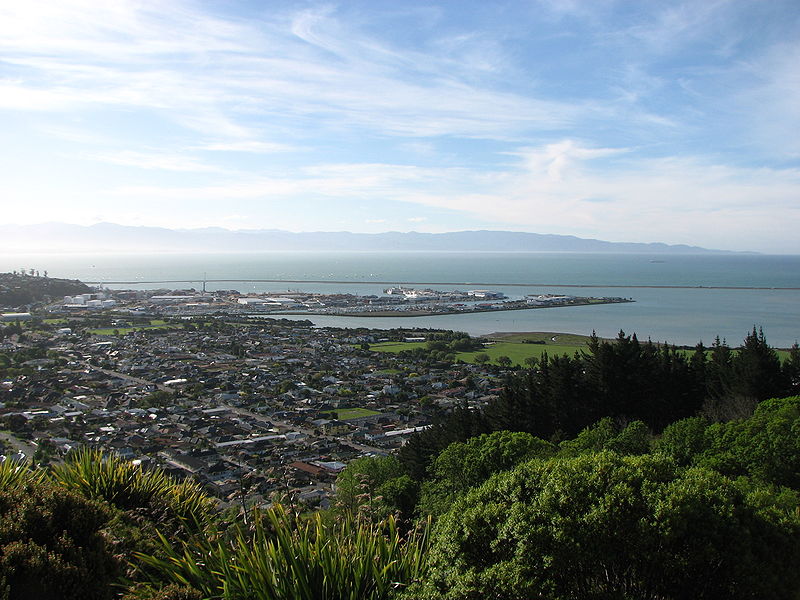 Nelson (pop 46,437) is a major commercial centre for the Golden Bay region and the gate way to Abel Tasman National Park, is the second oldest settled city in New Zealand and the oldest in the South Island.

Being the fourth largest urban centre in the South Island, Nelson has a compact city commercial centre, dotted with art galleries, cafes and restaurants, attractions including historic homes, beautiful public gardens, etc.

The Nelson economy is based on the 'big four' industries; seafood, horticulture, tourism and forestry. Port Nelson is the biggest fishing port in Australasia. There are also a range of growth industries, including art and craft, aviation, engineering technology, and information technology.
As the major regional centre, the Nelson offers many lodgings, restaurants, and unique speciality shopping such as at the Goldsmiths where "The One Ring" in The Lord of the Rings film trilogy was designed.
Nelson has a vibrant local music and arts scene and is known nationwide for its culturally idiosyncratic craftsmen and women. These include Potters, Glass Blowers, Fibre Spectrum Handweavers & Fibre Artists' Studio and dozens of Wood carvers using native New Zealand Southern beech and exotic macrocarpa.
Nelson is a popular visitor destination and year-round attracts both New Zealanders and international tourists due to is climate regularly tops the national statistics for sunshine hours, with an annual average total of over 2400 hours per year.
The Saturday Nelson Market is well known and you can buy direct from local artists. Music lovers may attend the biennial Nelson School of Music Winter Music Festival, the Adam New Zealand Festival of Chamber Music and the annual Jazz Festival. The Taste Nelson festival at Founders Heritage Park highlights this region's gastronomy, the Festival of Opportunities features alternative health and lifestyle possibilities, while the Suter International Film Festival screens 20 non-Hollywood films in late May to June every year.

The Nelson Kite Festival takes advantage of the reliable sea breezes that blow inland from Tasman Bay across Neale Park each afternoon with kite lovers arriving from around New Zealand and from overseas.

Nelson is surrounded by mountains on three sides with Tasman Bay on the other and the region is the gateway to Abel Tasman National Park, Kahurangi National Park, Lakes Rotoiti and Rotoroa in the Nelson Lakes National Park. It is a centre for both ecotourism and adventure tourism and has a high reputation among caving enthusiasts due to several prominent cave systems around Takaka Hill and Mounts Owen and Arthur, which hold the largest and deepest explored caverns in the southern hemisphere.

Travel from Nelson to Christchurch by combined bus and train travel that includes travel on the world famous TranzAlpine train.
Travelling from Nelson is on modern eco-friendly air conditioned InterCity Coachlines buses and coaches that feature reclining seats with foot and foot rests. Great Sights and Newmans Coachlines operate premier sightseeing and touring coach services using a fleet of modern eco-friendly air conditioned coaches featuring reclining seats with foot and head rests, onboard toilet /washroom facilities and guided commentary.

InterCity Coachlines Starlighter overnight bus service between Wellington, Palmerston North, Taupo, Rotorua, Hamilton and Auckland connects at Wellington with the Cook Strait ferry services operating between Picton in the South Island to Wellington in the North Island. The Starlighter overnight service features reclining seats with foot and head rests, individual reading lights and air conditioning controls, onboard toilet/washroom facility and makes two refreshment/comfort stops on route.

With combined bus and ferry travel and fare options, you can make one reservation, pay one fare and travel on one ticket, from Nelson to Wellington, Palmerston North, Taupo, Rotorua, Hamilton, Paihia (Bay of Islands) and Auckland.

If you want to explore and see New Zealand's unique scenic beauty from Auckland, there are a range of flexible 'Book As You Go' bus, scenic coach, ferry travel and sightseeing passes giving you value for money travel.

Your 'Book As You Go' flexible bus, scenic coach and ferry pass, allows you to travel through out New Zealand on New Zealand's largest regional and national bus, coach, scenic coach, ferry and sightseeing network, that includes Cook Strait ferry sailings between the North and South Islands, sightseeing tours - like dolphin watching cruises in the Bay of Islands and lots more. Travel is discounted, so you will be saving money, as you travel plus it gives you total freedom to alter your plans whenever you want.

Set your own itinerary and travel when you want, as your 'Book As You Go' flexible bus, scenic coach and ferry pass is valid for 12 months so you can stay a while and leave when you please.