Bus and Coach Services From Queenstown

Explore New Zealand's South Island with its unique 8 unique geographical regions and diverse natural beauty, from soaring mountain peaks of the Southern Alps, fiords, glaciers, lakes, rivers, native alpine bush and the southern skifields by bus and coach from Queenstown.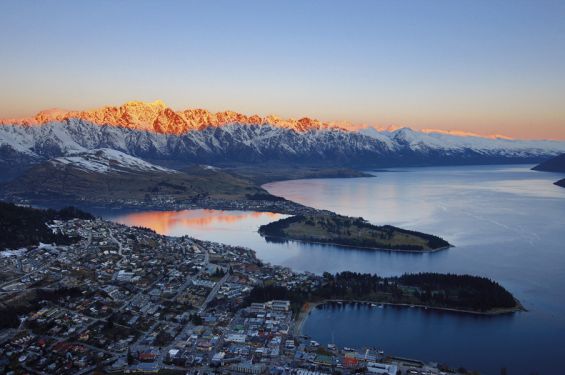 Queenstown (Pop 13,150) is an international resort town in central Otago in the south-west of New Zealand's South Island.

It is built around an inlet called Queenstown Bay on Lake Wakatipu, a long thin lake formed by glacial processes that is shaped like a staggered lightning bolt, and has spectacular views of nearby mountains.
The town was named because "...it was fit for Queen Victoria." Queenstown is today recognised internationally as New Zealand's premier visitor and adventure destination.

Queenstown has more than just breathtaking scenery and a diverse range of attractions, it's the people visitors find enchanting.

Queenstown enjoys four distinct and captivating seasons. Summer burns hot under blue skies before cool autumn mornings bring fire to the hills, trees change to vivid reds and gentle golds. Crisp, clear days and miles of snow covered mountains, make winter a time for snow enthusiasts, before nature bursts into colourful life in spring.

As a resort town, Queenstown is a centre for adventure tourism. Skiing, jet boating, white water rafting, bungy jumping, mountain biking, tramping and fly fishing are all strong promotional themes.

Bungy Jump from the world's first commercial bungy site, swoop and soar in your own controllable "rocket", white water raft or surf, jet boat down canyons, tandem hanglide or parapente...it simply doesn't stop! Long walks, four wheel drive treks, or lunch on a majestic steamboat, you choose, it's your holiday.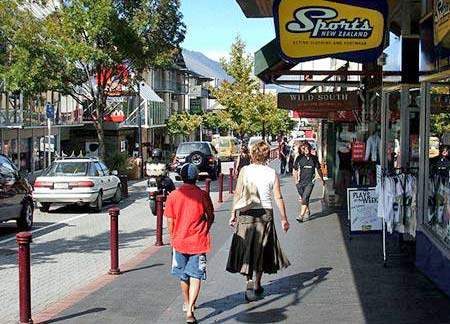 Queenstown is a major centre for snow sports in New Zealand, with people from all over the country and many parts of the world travelling to ski at the two main internationally renown mountain ski and snowboarding fields of Coronet Peak and The Remarkables, plus the Waiorau Snow Farm, located near the village of Cardrona.

Cornet Peak and The Remarkables ski and snowboarding fields are part of The Mountain Collective - a grouping of 12 of the best ski resorts in the world.

Not far from Queenstown, is the Cardrona and Treble Cone and Treble Cone ski and snow boarding fields located in Wanaka.

Queenstown hosts the Queenstown Winter Festival (21 to 24 June 2018) - a four day extravaganza of Queenstown's unique culture and community with street parties, fireworks, international and local acts, comedy, family fun and plenty of Mountain Mayhem. Queenstown is a-buzz with around 45,000 people celebrating the arrival of winter in true Queenstown style.

Locally, Queenstown has a reputation as one of New Zealand's wine and cuisine centres. Neighbouring, historic Arrowtown also features excellent restaurants and bars and Queenstown lies close to the centre of a small wine producing region, reputed to be the world's southernmost. Pinot noir produced in this area fetches premium prices.

Travel back in time to the historic gold mining settlement of Arrowtown, or travel the shores of Lake Wakatipu to discover the beautiful hamlet of Glenorchy - the gateway to the Paradise Valley and the famous Routeburn walking track.

Travel from Queenstown to Franz Josef and Christchurch on a combined scenic bus and train service, that includes travel on the world famous TranzAlpine train.

From Queenstown, travel on the 3 day Queenstown to Christchurch scenic travel journey, discovering the natural beauty of the South Island's west coast passing alpne desert of the Makarora plateau, down through the Haast Pass and along the Haast River to the coast and up through rugged coastline, alpine rain forests of the glacier region of the Westland National Park and on to Christchurch, travelling by scenic bus and the TranzApline train.

Travelling from Queenstown is on modern eco-friendly air conditioned InterCity Coachlines and Newmans Coachlines buses and coaches that feature reclining seats with foot and foot rests.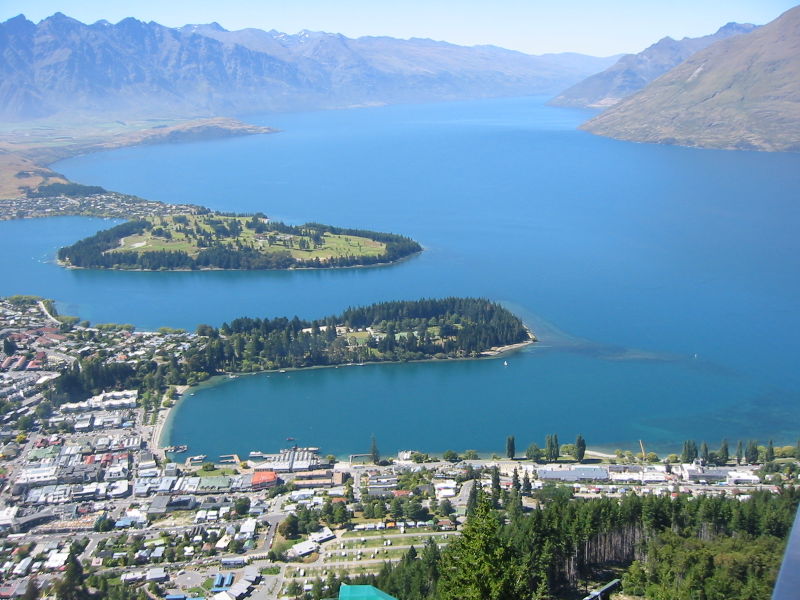 Great Sights operates premier sightseeing and touring coach services to Milford Sound and Mt Cook/Aoraki - New Zealand's highest mountain, using a fleet of modern eco-friendly air conditioned coaches featuring reclining seats with foot and head rests, onboard toilet/washroom facilities and onboard commentary.

InterCity Coachlines Starlighter overnight coach services between Wellington, Palmerston North, Taupo, Rotorua, Hamilton and Auckland connects at Wellington with the Cook Strait inter-island ferry services operating between Picton in the South Island to Wellington in the North Island.

The Starlighter overnight bus service features reclining seats with foot and head rests, individual reading lights and air conditioning controls, onboard toilet/ washroom facility and makes two refreshment/comfort stops on route.

If you want to explore and see New Zealand's unique scenic beauty from Queenstown, there are a range of flexible 'Book As You Go' bus, scenic coach, ferry travel and sightseeing passes giving you value for money travel.

Your 'Book As You Go' flexible bus, scenic coach and ferry pass, allows you to travel through out New Zealand on New Zealand's largest regional and national bus, coach, scenic coach, ferry and sightseeing network, that includes Cook Strait ferry sailings between the North and South Islands, sightseeing tours - like dolphin watching cruises in the Bay of Islands and lots more. Travel is discounted, so you will be saving money, as you travel plus it gives you total freedom to alter your plans whenever you want.

Set your own itinerary and travel when you want, as your 'Book As You Go' flexi bus and ferry pass is valid for 12 months so you can stay a while and leave when you please.