Bus and Coach Services From Christchurch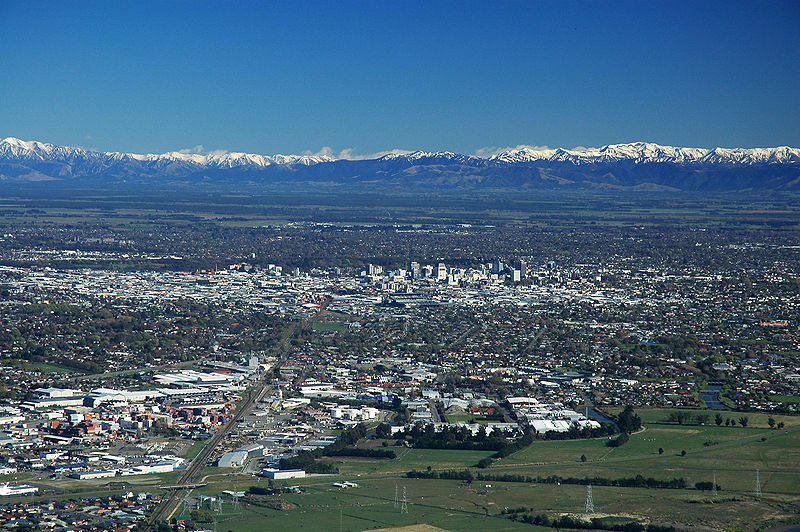 Explore New Zealand's South Island with its unique 8 unique geographical regions and diverse natural beauty, from soaring mountain peaks of the Southern Alps, fiords, glaciers, lakes, rivers, native alpine bush and the southern skifields by bus and coach from Christchurch.

Christchurch is the largest city in the South Island of New Zealand, and the second largest urban area. It is one third the way down the South Island's east coast, just north of Banks Peninsula.

Surrounded by the Cashmere Hills, Christchurch is the gateway to the dynamic Canterbury region.

Dubbed the Garden City, Christchurch enjoys a reputation as the most English of New Zealand's cities thanks to its many gracious parks and buildings, and the tree-lined Avon River.

At the centre of the city is Cathedral Square, surrounding the Anglican cathedral, Christ Church. The area around this square and within the "four avenues" of Christchurch (Bealey Avenue, Fitzgerald Avenue, Moorhouse Avenue and Deans Avenue is considered the central business district of the city. The central city also has a number of residential areas, including Inner City East, Inner City West, Avon Loop, Moa Neighbourhood & Victoria.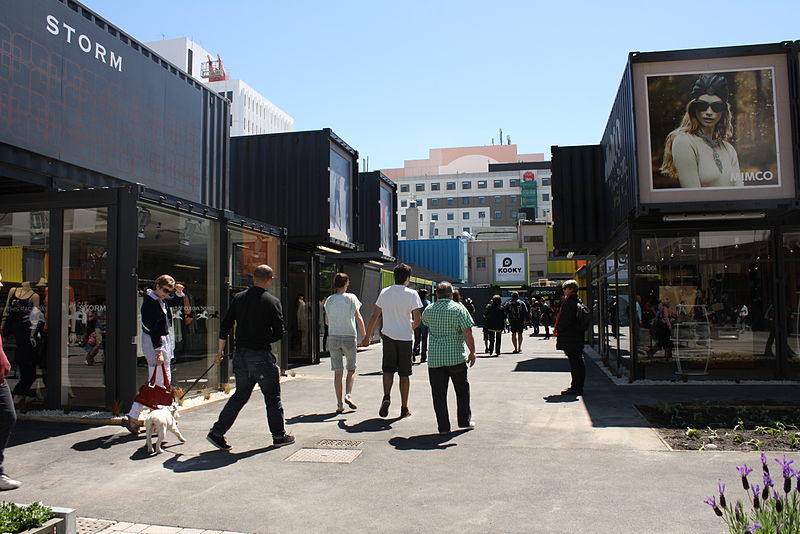 Cathedral Square is a popular destination and hosts attractions such as the speakers' corner made famous by the Wizard of New Zealand. The central city includes the pedestrianised Cashel Street as Christchurch's urban mall.

At one end of the mall stands the Bridge Of Remembrance; at the other end the old location of the amphitheatre known as the Hack Circle.
The Cultural Precinct provides a backdrop to a vibrant scene of ever-changing arts, cultural, and heritage attractions within an area of less than one square kilometre. The majority of the activities are free and a printable map is provided.

Punting on the river is a favourite pastime during summer, with punts for hire at the old Antigua boatshed in the central city. The city has a lively café and cultural scene and is home to the country's largest community arts centre.

The city's many festivals include the Summer Times Festival, which incorporates the Festival of Romance and the International Buskers Festival, the Christchurch Winter Festival in August and Showtime Canterbury in November.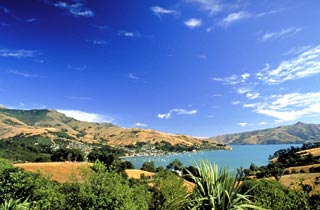 Christchurch has extensive beaches within a short drive from the city centre. Beyond Christchurch is the the beautiful French influenced town of Akaroa located on Banks Peninsula. The port town of Lyttleton that can be reach either by the Lyttleton tunnel or over the scenic port Hills.

Travelling from Christchurch is on modern eco-friendly air conditioned InterCity Coachlines and Newmans Coachlines buses and coaches that feature reclining seats with foot and foot rests.

Great Sights operates premier sightseeing and touring services using a fleet of modern eco-friendly air conditioned coaches featuring reclining seats with foot and head rests, onboard toilet/washroom facilities and guided commentary.

With a range of combined bus and train travel options, travel on the famous TranzAlpine train between Christchurch to Greymouth, connecting with bus and scenic coach services to and from Nelson, Franz Josef, Fox Glacier and scenic coach services to Wanaka and Queenstown.

InterCity Coachlines Starlighter overnight bus services operating from Wellington to Palmerston North, Taupo, Rotorua, Hamilton and Auckland connecting a Wellington with the Cook Strait inter-island ferry services operating between Picton in the South Island to Wellington in the North Island.

The Starlighter overnight services features reclining seats with foot and head rests, individual reading lights and air conditioning controls, onboard toilet/washroom facility and makes two refreshment/comfort stops on route.

With combined bus and ferry travel and fare options, you can make one reservation, pay one fare and travel on one ticket, from Christchurch to Wellington.

If you want to explore and see New Zealand's unique scenic beauty from Christchurch, there are a range of flexible 'Book As You Go' bus, scenic coach, ferry travel and sightseeing passes giving you value for money travel.

Your 'Book As You Go' flexible bus, scenic coach and ferry pass, allows you to travel through out New Zealand on New Zealand's largest regional and national bus, coach, scenic coach, ferry and sightseeing network, that includes Cook Strait ferry sailings between the North and South Islands, sightseeing tours - like dolphin watching cruises in the Bay of Islands and lots more.

Travel is discounted, so you will be saving money, as you travel plus it gives you total freedom to alter your plans whenever you want.

Set your own itinerary and travel when you want, as your 'Book As You Go' flexible bus, scenic coach and ferry pass is valid for 12 months so you can stay a while and leave when you please.